We're days away from the start of the 19/20 NFL season, the one question every Cowboy fan, is when will Ezekiel Elliot come to an agreement on a contract extension with Dallas?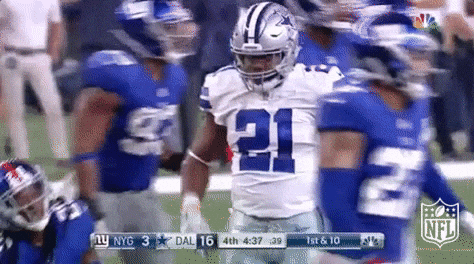 Ezekiel Elliott informed the Cowboys during the off-season that he'd like a contract extension which would make him the highest-paid running back in the NFL. Now, two days away from the start of the NFL season and Elliott is still holding out.
More on Jerry Jones expecting Cowboys' RB Ezekiel Elliott to miss the regular-season opener vs. the Giants, and possibly beyond:

https://t.co/L7uHZ5G8Dz

— Adam Schefter (@AdamSchefter) August 30, 2019
Talks have heated up over the last couple of weeks with Ezekiel's camp coming out with a demand for a maximum contract. Is it possible that Elliott will holdout going into the season? I believe the answer is yes, Elliott and his camp have a clear stance on his contract, and it doesn't look like they are willing to back down.
Overall, Jerry Jones needs to think real hard about this decision. Cowboy fans would be disappointed if Elliott didn't play this season or possibly leaves the team. Hopefully, we have an answer this week.