If you haven't already heard,
YouTuber
Brooke Houts, accidentally uploaded footage of what was supposed to be cut out of her final edited video. In the ugly video, she is seen smacking her dog, at one point even spitting on the doggo because it was playfully yipping at her.
Upon accidentally uploading the video, Brooke clearly realized her mistake, which will probably haunt her for years to come. Here's the clip [WARNING: IF YOU'RE AN ANIMAL PERSON LIKE ME, THIS MAY BE HARD TO WATCH OR PISS YOU OFF].
— shoe (@shoe0nhead) August 7, 2019
Here's my response.
Humans don't deserve dogs, and that's the fucking tea. You drink it, and you shut up. Dogs are love, dogs are life.

— AAMIR JAVED (@LORDJAVED) August 9, 2019
— b (@brookehouts) August 7, 2019
It's clear from her uploads that she's using her dog for clout. To the uncultured people reading this, all
clout
essentially means is wanting attention or "hype". Literally, all her uploads are with her and her dog.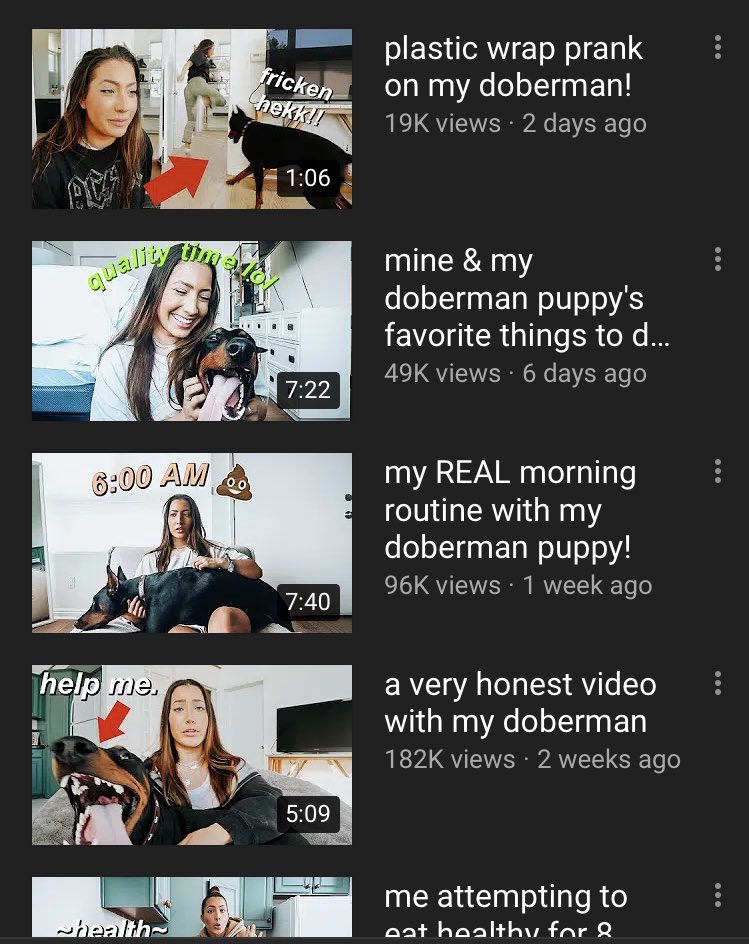 The even more cringe thing is how she acts in between takes of hitting her dog like it's a norm. Her apology alone is blamed on her having a bad week. Let me tell you when I have a bad week, the last thing that comes to my mind is wanting to smack a puppy. Find better ways to become famous.