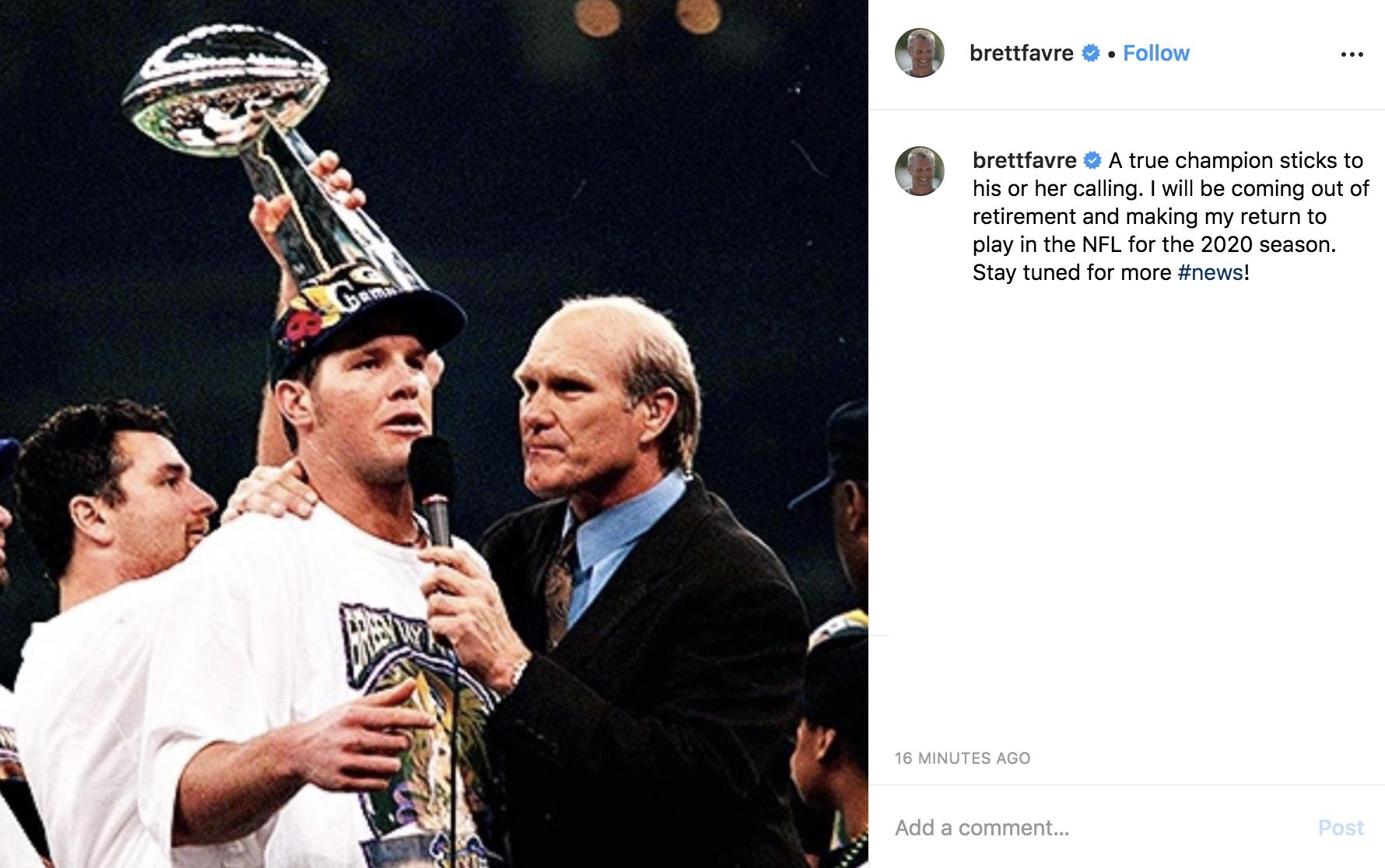 BREAKING: Brett Favre has just announced via Instagram, that he will come back to the NFL in 2020. So if anyone needs a 49 year old quarterback, say no more. Brett Favre is here.
Whilst typing this blog in real-time, it appears that Brett has deleted his Instagram post, maybe his PR team or manager was like "Yo, Bretty, chill the fuck out grandpa". Probably a manager takedown or Brett Favre is just day drinking at 2PM completely shit faced on a beach somewhere in Florida, who knows.
But here's a live look at what 2020 Brett Favre in the NFL could look like..
Not even making fun, who knows, maybe Brett Favre can lead a team on some Brady shit. I doubt it but who knows. He could still def help younger quarterbacks with his Yoda like wisdom. Let's see what happens.