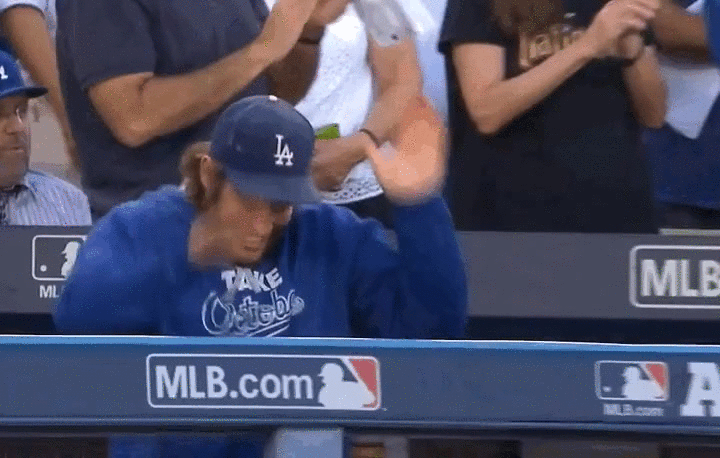 Whew! I know we're supposed to beat the Giants considering they're the arch enemy and all. Oh, and because they are
31-40
in the NL West, so there's no reason NOT to beat them. But it just feels good to get a win over them. Like peeing in public where you shouldn't, it's a great feeling.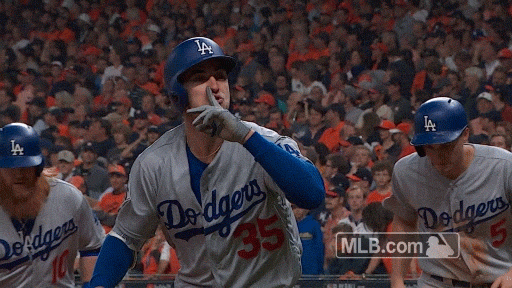 Bellinger shushing Giants fans after hitting his millionth homer.
In case you didn't know, today was the anniversary of dad Clayton Kershaw's PERFECT 15 strikeout no-hitter vs. the Colorado Rockies on
June 18, 2014
.
Today, Kershaw put up another excellent performance against the San Francisco Giants. He went (7-1), 7.0 IP, 3 H, 0 ER, 2 BB, 6 K. In doing so, Kershaw boosted his ERA to 2.85. Against the Giants, he has an ERA of 1.68, fucking impressive.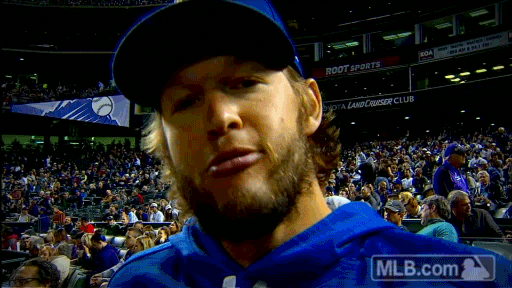 Not only did Kershaw come into the ballpark on fire, so did our Dodgers squad.
We play the Giants two more times this week, so stay tuned!
#BEATTHEGIANTS