More hectic news coming out in regards to the Boston Celtics today, they will not be re-signing Al Horford. My only question is how will we recover?
We are going to lose Big Al and Kyrie is already believed to be out of Boston, so who is going to lead us to the promise land this upcoming season? We went from a top projected team to win the East and give the Golden State Warriors the best run for their money this, to losing in the second round of the playoffs! Just terrible. Will we even get in the top six this upcoming season? This previous season already gave me high blood pressure, what will this next season give me? My heart cannot take another disappointing season, we already saw what happened to Danny Ainge during this past season enduring a mild stroke. I'm pretty sure the stress of a failed season had something to do with it.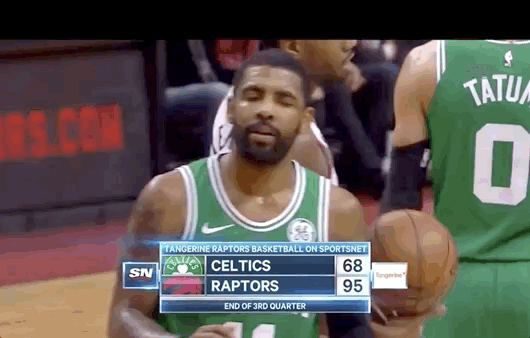 Kyrie upset.
We had all the talent needed, and we received nothing in return. We are missing key slots in our point guard and center positions. I need Danny Ainge to use his arsenal of talent as GM and bring us the needed talent to surround Jaylen Brown, Jayson Tatum, and Gordon Hayward. We should definitely bring back Marcus Morris and hopefully another talented player. The city of Boston deserves it! Some key free agents out on the market that we could possibly look at are Jimmy Butler, Kemba Walker, Marc Gasol, or even Bradly Beal.
Celtics coach Brad Stevens and Celtics President of Operations, Danny Ainge.
GET IT DONE DANNY! THE CITY OF BOSTON DESERVES ANOTHER NBA CHAMPIONSHIP BEFORE THE LAKERS GET ONE!